Taxi Transfers To and From Newark Airport
Find Unbeatable Value Taxi Transfers


Newark Airport Taxis - Fares, Distances and Where to Find Them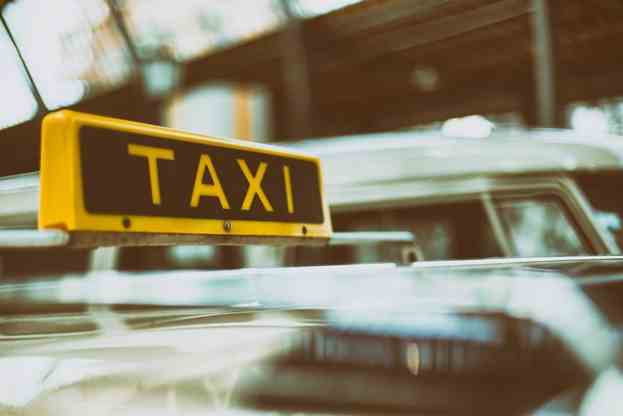 The taxis serving Newark Airport charge a flat rate based on your desired destination. Below you can find a list of sample fares from Newark Liberty International Airport to several destinations. Please be aware that these sample approximate fares do not include tolls and tips.
Trips and Fare Ranges
To MetLife Stadium - $42 (for 2 or more passengers, fares range from $21 to $24 per person)
Between Terminals, short term parking lots and bus stops - $13
To all long-term parking - $15
From Terminal A to Port Newark - $18
To the City of Newark - $15 - $18
To the City of Elizabeth - $20 - $25
To Edison & Edison township - $56
To Hackensack - $59
To Hoboken - $46
To Jersey City - $46
To New Brunswick - $59
To Teterboro - $49
To Union City - $52
To New York City/Manhattan, Battery, W 23rd St. - $50
W 24th St. - W 58th St. - $55
W 59th St. - W 96th St. - $60
W 97th St. - W 185th St. - $65
Above W 185th St. - $70
To LaGuardia Airport - $87
To JFK International Airport - $85
There will be various rates for group rides, depending on the number of passengers:
JFK International fares range from $34 to $48
LaGuardia fares range from $26 to $42.
Battery Park to 34th Street in Manhattan fares ranges from $18 to $26.
Please note that there is an extra $5 charge for all destinations on the East Side of Manhattan between Battery Park and 185th St.
Useful Information when getting a taxi to or from Newark Airport
An additional charge for each piece of baggage over 24 inches will be added to the taxi fare.
During rush hours, there is an additional $5 surcharge to all locations in the State of New York, except Staten Island. The weekday rush hours are from 6 am to 9 am in the mornings, and again from 4 pm to 7 pm in the afternoon. On weekends, the rush hours are from 12 pm to 8 pm, Saturday and Sunday.
It is common to tip your taxi driver for good service.
Any round trip tolls are not included in the quoted fare prices.
There will automatically be added a $5.50 surcharge to all credit card transactions by the local taxi commission.
Be aware that it is against the law for any owner or driver of a taxi to charge or cause to be charged a higher amount for the use of a cab than in accordance with the rate schedule of fares for service from Newark Liberty International Airport. The rate for each fare is listed above. This applies when any owner or driver of a taxicab is conveying one or more people in the same group to any point in any municipality in New Jersey. The only exceptions are the once specified in special areas and to any point in New York City.
For senior citizens (62 years and older) that can present valid identification, there will be a 10% discount on all taxi fares.
Always take your receipt after a taxi ride.
Here are a few Newark Airport taxi operators:
Dial7: +1 212 777 7777.
All State: +1 212 333 3333.
Newark Airport Taxi: +1 973 273 4420.
Gold Lincoln Taxi Service: +1 973 344 5566.
Newark Airport City Taxi: +1 862 261 0794.
Taxi fares to & from Newark Airport (EWR)
Taxi Transfer Customer Reviews
Available Transfer Options